15kW 40' Room
This layout shows our system installed in a 40' long room. We are showing how the Indoor Air Handler can be installed at one end of the room followed by 2 x Fabric Duct Kits connected together to provide proper airflow throughout the space. Each kit is 15' and can be easily zipped together to give a 30' continuous run.
Large Facility
In this example, this is a large facility with 60kW worth of heat load which will require 5 x 5 Ton systems. We're also showing two different air handler positions to accommodate space planning. The left room shows the air handlers and fabric duct alternating positions on both sides of the room where the right room shows all the air handlers and fabric duct originating from the same side.
Damper Package with a Secondary Room
This room design shows the Dual Room Damper Package installed with an additional 10" motorized damper controlled by an additional thermostat to control an 18 hour heat load. You must oversize your A/C slightly to accommodate the other room.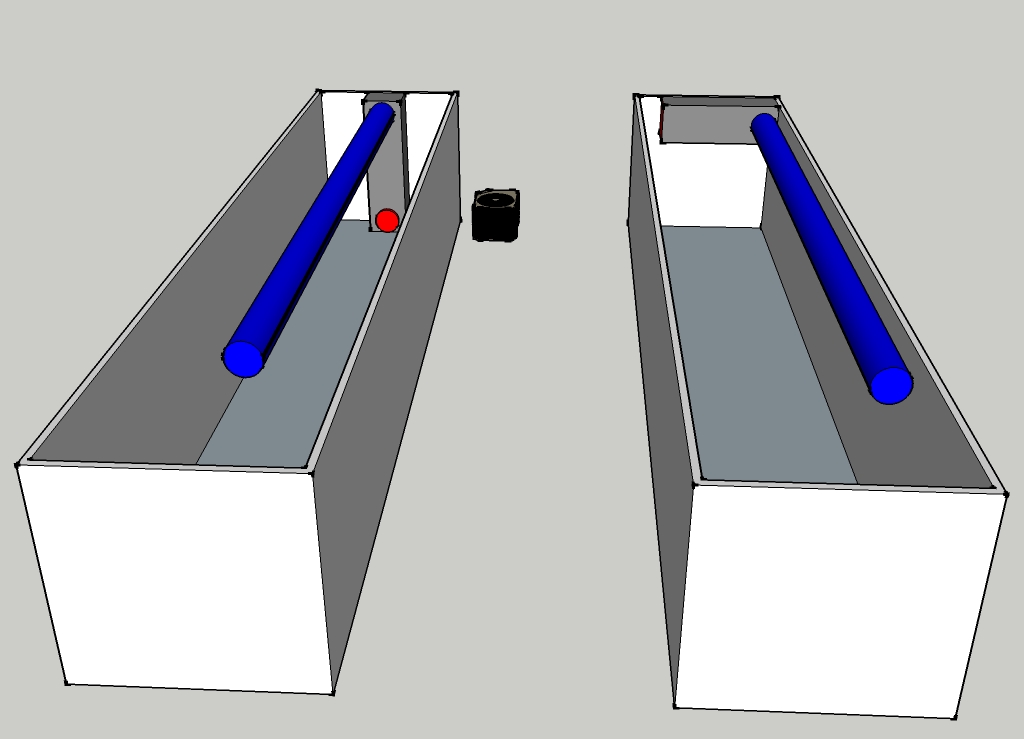 Shipping Container
This room design shows a typical 40' shipping container. We're showing two different hanging options for the Indoor Air Handler, vertical and horizontal. This provides extra flexibility depending on your space requirements. We have 2 x Fabric Kits to give us 30' of ducting to evenly disperse the air throughout the room.
Secondary Room
This design shows a main room that has a constant heat load for 12 hours and a secondary room with an 18 hour heat load. We can achieve this by running a duct from the main room and have a 10" motorized damper with an extra thermostat to control the 18 hour room.
Stacked Room with Damper Package
Air Handler outside of room
40' Container
This shows how easily an Evolution 5 Ton Air Handler can fit into a shipping container utilizing 30' of Fabric Duct. The unit dimensions allow for a footprint of 30"x30" maximizing usable space in the rest of the container. Also, note the thin lines of the outdoor condensing unit which can also be mounted directly to the side of the container with a custom bracket.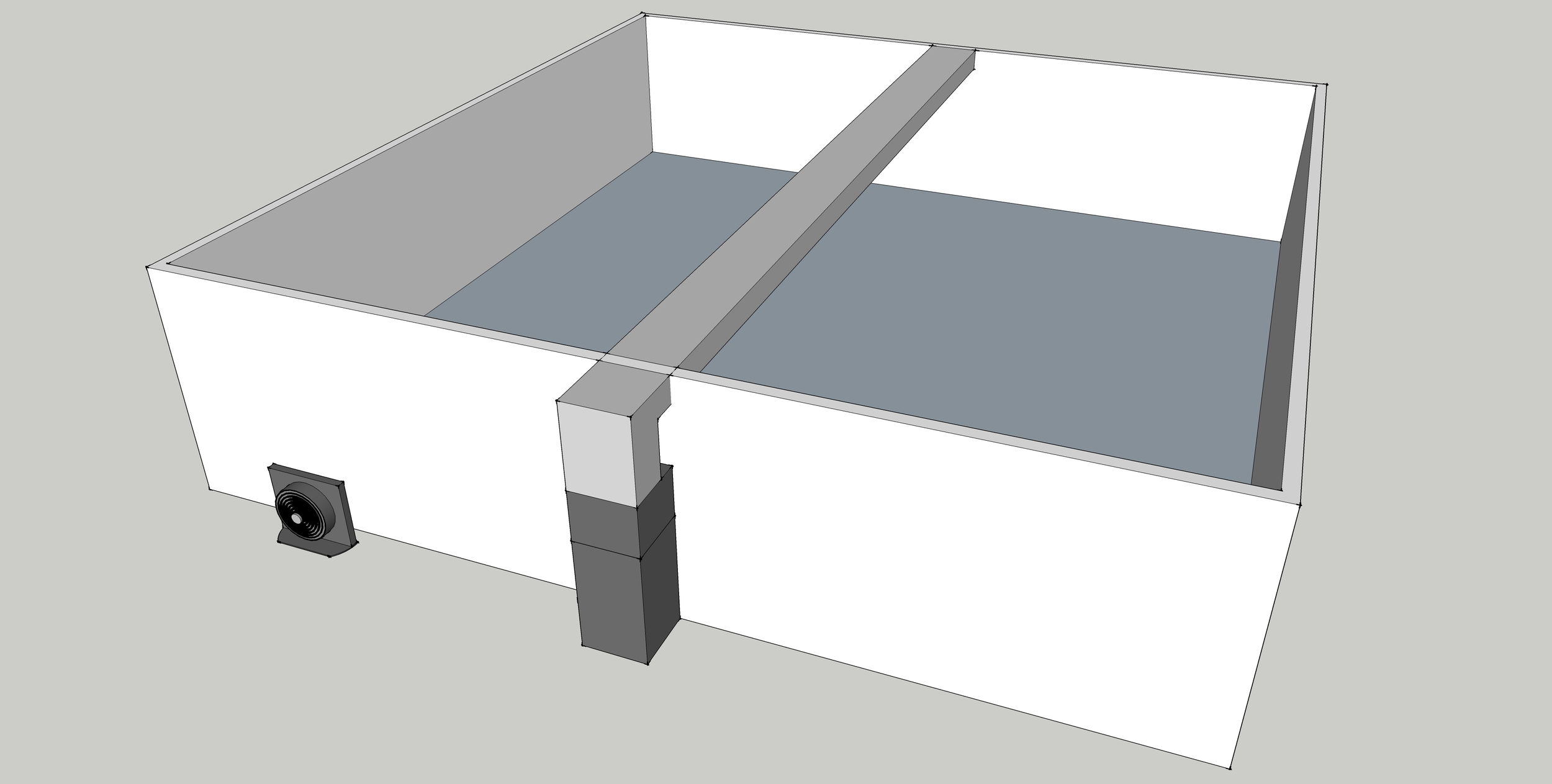 Cleanroom 1
This diagram shows a 40'x40' cleanroom room with 10' ceiling. The Air Handler is installed on an outside wall with the return air grill going into the room. The Air Handler also has the Inline Filtration Module added ontop to clean all contaminants and smells from the room. The ducting is a custom low profile duct to minimize disturbance in the room.